Accept

Major Credit Cards
Become a

Global Internet Merchant

today!

Nearly 55% of Web users are not American. Chances are, if you are looking at this page, you are not American either, yet 95% of the merchant accounts for Internet Merchants are for USA merchants only.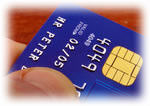 ValuedClientSystem.com is changing all that.

ValuedClientSystem.com has partnered with WorldPay, the premier Internet Merchant Account provider for multiple currencies.
Here is what you get by signing up for a WorldPay account with ValuedClientSystem.com:
Internet Merchant Account

A bank issued merchant account is required for you to accept Visa, MasterCard, American Express and Discover. It is included! Or you can use your own - it is up to you.

Multiple-Currency Support

Take orders in any currencies you select. WorldPay offers a realtime conversion feature for your customers, so they can see the order total in their own currency before placing the order. All payments to you will be in your own local currency, converted automatically. Includes full support for the Euro and for VAT.

Secure Payment Gateway Powered By WorldPay's WorldDirect Service

A payment gateway is required to process credit cards in real-time from your website. Once approved, you can have your Shopping Cart and merchant account setup to process orders in real-time within about 10 minutes. Plus you will have support for the merchant account available in your own language.

No Equipment Or Software Needed

All you need is a web browser. No expensive card terminals or special paper. No special software to install onto your computer.
Click Here To Order Your WorldPay Merchant Account Now

Take a

Free Test Drive


of Our Permission Marketing Autoresponder!
Just Enter Your Name and Email...
---